Åsne Seierstad klar for SILK.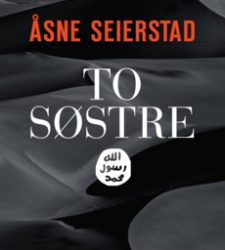 Åsne Seierstad kommer til SILK for å snakke om sin siste bok To søstre.    Boken legges ut til i alle landets bokhandlere 1.nov, få dager før du k<n treffe og høre henne på SILK, den første litteraturfestivalen boken presenteres på.  To søstre er historien om to ungjenter fra Bærum som reiser til Syria og en desperat far som forsøker å finne dem. En oktoberdag i 2013 kommer ikke de to tenåringsjentene, Ayan og Leila, hjem til vanlig tid. Senere på kvelden kommer sjokkmeldingen: De er på vei til Syria. På jakt etter døtrene tar faren seg inn i det borgerkrigs-herjede landet, en reise som skal føre ham inn i områder kontrollert av Den islamske staten (IS). Dette er bare starten. I To søstre går Åsne Seierstad, den bestselgende og kritikerroste forfatteren av Bokhandleren i Kabul og En av oss løs på et av de viktigste og mest kompliserte spørsmål i vår tid. Hvorfor radikaliseres muslimsk ungdom oppvokst i Vesten? Hva førte de to søstrene fra Kolsås til Kalifatet? Hvem er Ayan og Leila? Som få andre makter Åsne Seierstad å komme tett på personene hun skriver om. To søstre er både historien om jentene som dro, et land i krig og om en familie som splintres. Det er også en fortelling om oss, i Norge i dag.
I fjor kåret New York Times En av oss til en av årets ti viktigste bøker mens Bokhandleren i Kabul noen år tidligere på  besttselgerlisten til samme avis i hele 41 uker på rad.
Åsne Seierstad er i aksjon lørdag ettermiddag og i intervjustolen sitter nok en rutinert utenriksreporter, Odd Karsten Tveit.
Billetter fås på silk.ticketco.no  og Hillesland Libris i Skudeneshavn