FORFATTEREN BAK "ET ÅR MED MALALA" KLAR FOR SILK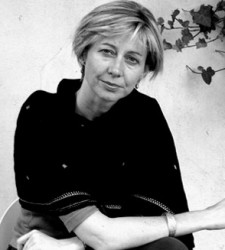 Den meget anerkjente britiske utenriksjournalisten Christina Lamb er klar for årets SILK.Lamb skrev boken om Malala Yousafzai  "I Am Malala: The Girl Who Stood Up For Education and Was Shot By The Taliban",  som i fjor  kom ut både på engelsk og norsk..
Christina Lamb er utenrikskorrespondent for The Sunday Times og har fire ganger blitt kåret til Årets utenrikskorrespondent I Storbritannia.
Hennes gjennombrudd som journalist kom da hun I 1987 intervjuet pakistanske Benazir Bhuttor. I etterkant av dette begynte hun som journalist med Pakistan og den gang sovjetokkuperte Afghanistan som hovedarenaer. Hun ble bl.a ble god venn med senere president i Afghanistan Hamid Karzai.
Mange av Lambs artikler ble kritisert av myndigheten i England og hun måtte derfor komme hjem igjen. Deretter gikk hennes karriere på oppdrag til Brasil og senere til Sør-Afrika etterat apartheid var avskaffet. De neste ti årene hadde hun sine journalistiske oppdrag i Portugal, Zimbabwe, Brazil, Iraq, Pakistan og Afghanistan. Hun sier selv at hennes reportasjer med det mest grufulle innhold kom i Zimbabwe der forholdene under diktaturet til Robert Mugabe bare forverret seg for hver gang hun besøkte landet .
I 2006 var hun på oppdrag i Sør-Afghanistan sammen med britiske tropper da de ble angrepet av Tailban  I skuddlinjen sprang de under kuleregn fra  Kalashnikov og annen kryssild klarte de heldigvis å komme seg I sikkerhet.
Året etter var Lamb en av to vestlige journalister på bussen til Benazir Bhutto's valgturne i Karachi da de ble angrepet. Flere dusin av Bhutos tilhengere  ble drept av selvmordsbomber. Målet var Bhuttto som to måneder senere ble drept.
For sin journalistiske innsats ble Christina Lamb i fjor tildelt Order of the British Empire (OBE).
Les Christina Lambs flotte artikkel om Malala i Sunday Times: