SILK, Norway's greatest small town literature festival, has as its' main objective to spread knowledge about literature and other arts. From a start in 2010 with 700 participants it has grown to more than 4 000 participants in 2015 and with more than 70 authors and artists performing.
Some of the authors also perform in primary, secondary and vocational schools. In 2015 the SILK school program had a total of 40 events with visits and workshops from authors and artists from Norway and five other countries.
SILK collaborated with The Hay Festival of Literature and Arts in an EU-funded project "STORM – STORY Matters" 2012-14. Please look at www.karmoyped.no/storm
SILK collaborates in the EU-funded project READ ON in the Creative Europe programme 2017-2021 with:
Writing West Midlands, Birmingham Literature Festival, UK – www.writingwestmidlands.org/birmingham-literature-festival/
West Cork Literary Festival, Irland – http://westcorkmusic.ie/literaryfestival
Festivaletteratura Mantova, Italia  – www.festivaletteratura.it/en
Flicfestival, Tantàgora, Barcelona, Spania  http://flicfestival.com/  and http://tantagora.net/
Agrupamento Carlos Gargate, Almada, Lisboa, Portugal – www.aecg.pt
Haugaland vid.skole, Haugesund, Norway – www.haugaland.vgs.no/
Quotes from some of our international guests:
"The best Green Room in the world"
Rosie Goldsmith, interviewer, broadcaster and member of SILK's literary advisory board.
"Post SILK festival – fascinating time in historic fishing village. Thanks to all there"
Victoria Hislop on Twitter.
"Thank you… for a wonderful weekend.  What an exciting festival. Everyone was so warm and welcoming and lovely. Claire and I had such a lovely time and can't thank everyone enough. It was real treat from start to finish. I hope you have recovered from all the hard work that must  have gone into putting everything together and can put your feet up for a bit. One of the most enjoyable festivals I can ever remember".
Mark Billingham
"Had a blast at SILK- so much fun and so many exciting people. And especially thanks to the organizers and the nice ladies in the Green Room".
Pasi Pitkanen, Finland, Festivalettere
"I'd like wholeheartedly to thank you and your wonderful colleagues for a fantastic festival, which I have enjoyed enormously! Your warm hospitality is unforgettable! Thank you very much indeed!" Hamid Ismailov , UK/Uzbekhistan
"Really looking forward to coming back"
John Crace, The Guardian.
"Dear John
I would also like you, John, to give a hug to all the wonderful ladies of the green room. They were amazing, always smiling from the beginning of the day till night. They were so lovely and helpful just like all the people that I met."
Mariella Pramatti, Manager Festivalletteratura Mantova, IT
"I was in Barcelona at an EU meeting last week with some other festival organisers. I was telling them what a great programme you had put together.
Big hugs to you and to all the other truly lovely people I met there – you are wonderful."
Lyndy Cooke, Managing Director, The Hay Literature-and Arts Festival, UK
"John,
Just a word of thanks to you and all your team for your hospitality, kindness and friendship.
You really have a special event there in a special location. The atmosphere and vibe is second to none.
The welcome we received was fantastic.
Thank you again. "
Desmond Doherty, Human Rights lawyer and crime author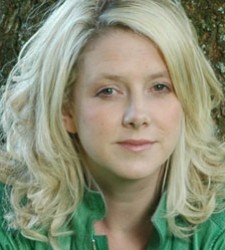 The Welsh author Fflur Dfaydd was one of our guests in 2013. Read about her experiences from the festival here.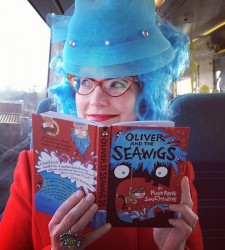 Read Sarah McIntyre's blog entry  from 2014 and from 2015!
Listen to Mariella Frostrup interviewing SILK's chairperson John Rullestad and author Samuel Bjørk on BBC Radio 4s "Open Book" program Dec 2015 about trends in Norwegian literature 2015:                                                                                   http://www.bbc.co.uk/programmes/b06s8027#play
Annual SILK report 2014 can be downloaded and viewed.