READ ON PRESENTERT PÅ NASJONAL KONFERANSE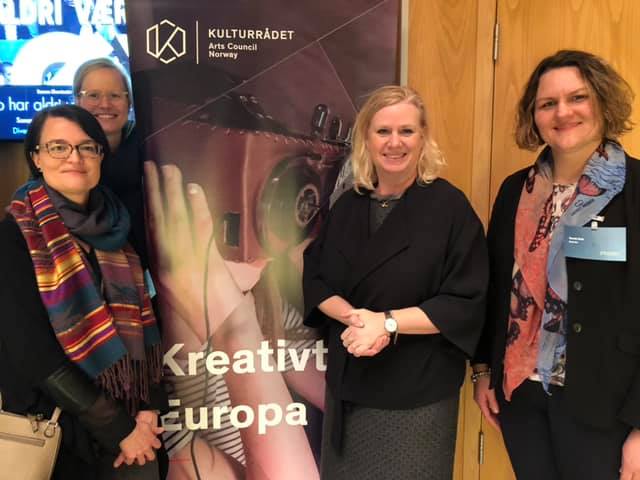 I dagene 23-24 jan ble det arrangert en stor nasjonal konferanse, Cu.ture Acroos Borders, i Bærum. Det var over 250 deltakere til stede med bl.a. Barbara Gessler, Head of the Creative Europe Unit i Brussel, kulturminister Trine Skeie Grande og direktør i Kulturrådet Kristin Danielsen (hun åpnet forresten SILK i november 2018),
EU-prosjektet READ ON, som SILK er en del av, var invitert il å presentere prosjektet. Haugaland vid. skole, som koordinerer READ ON-prosjektet på vegne av syv europeiske institusjoner, var invitert til å presentere prosjektet for konferansens deltakere. Presentasjonen ble gjort av IKT-koordinator for READ ON-prosjektet ved Haugaland, Gunta Dale, som fikk en rekke spørsmål om prosjektet etter sin presentasjon.