Siste år for EU-prosjektet READ ON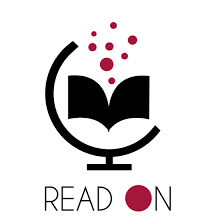 SILK er inne i sitt fjerde og siste år i EU-prosjektet READ ON. Sammen med fem andre festivaler og to utdanningsinstitusjoner fra seks land har vi hatt en rekke aktiviteter for å få ungdommer 12-18 år mer interessert i litteratur og forbedre sine leseferdigheter. Lærere, bibliotekarer, forfattere og kulturarbeidere har også deltatt.
Det har vært 13 ulike aktiviteter, blant annet følgende:
Encourage all students to read. Forfatterbesøk på skoler hele året, men også under SILK. I løpet av fire år ca.80 forfatterbesøk med nærmere 3000 elever som deltakere. I tillegg har Haugaland videregående skole sørget for mer enn 100 aktiviteter med over 4000 deltakere. Både norske og utenlandske forfattere (fra England, Irland, Nord-Irland, Trinidad, Sør-Afrika og Danmark) har møtt elever, lærere, bibliotekarer og festivaldeltakere i vår region.
Creative Writing. Alle partnere har hatt mange skriveverksteder. Hos oss har forfattere som Anders Totland, Bjørn Sortland og nord-irske Jan Carson hatt skriveverksted. Låtskriver Tom Roger Aadland har og hatt låtskriververksted for elever på ungdomstrinnet.
Ask the author. Online samtaler mellom elever og forfattere.
Book advice. Elever, lærere og bibliotekarer i seks land anbefaler bøker online og som kort videosnutter. Se eksempel på elevtips.                                
International training for professionals. Kurs for lærere og bibliotekarer om ulike litterærere tema og om podcast. Til sammen syv kurs i vår region med over 350 deltakere og tre kurs i utlandet med 10 norske deltakere.
Development of project audience awareness. Utvikling av strategier om hvordan festivaler skal nå nye «kunde»-grupper.